Why Spring Season is the BEST Season
There are 13 scientific fact that strengthens the idea that Spring Season is really the best!
1. Temperatures are Modest
2. More Daylight
3. Birds are back alongside baby animals
4. You can go outside
5. It makes you more creative
6. The leaves come back on trees
8. Growing Plants Absorbs Carbon dioxide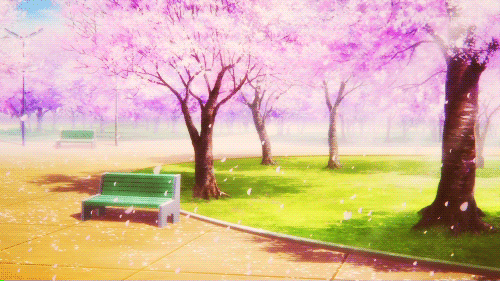 9. Easier to find fresh produce
10. Flowers are blooming
11.You can exercise outdoor
12. You can open your windows
13. You can get your Vitamins D Naturally
Alongside spring season comes spring cleaning, the natural motion that you have to declutter all your winter fall decorations, clothes, space, mind and body to make room for the new weather, colors, vibrant energy, leaves and everything else Spring has to offer. In the interim of your spring cleaning you may start to notice outdated aspects in your home whether it is design or structural.
Spring Season has been scientifically proven that it makes you more creative (#5) and while you are cleaning out your home - new ideas will come TO fruition after you have gather all your home renovations new Idea, here comes the best part time to implement it all the ideas
KARMA BRIGHT SPRING IDEAS
Spring is the ideal time to add a deck to your home. KARMA DECKS, patios and outdoor room additions are perfect for enjoying the great outdoors with family and friends and the upcoming summer season. KARMA can also spruce up your existing deck or deck design by adding a custom entertaining accessories like a fire pit, outdoor kitchen with beautiful landscaping/lightings and a Outdoor Foot Wash Station to leave no trace of outside dirt in your home.
KARMA paint job can enhance any existing room into a lighter spring-like atmosphere. For example, Many may think chocolate brown is only suitable for cold-weather decor but KARMA mixes it with peach and ivory it instantly becomes spring-ready. KARMA uses your existing rich shades in small doses and allows new neutrals paint job to soften the look.
KARMA can install bathroom fixtures that help you cut back on utility costs. KARMA can minimize on water and energy use in your home by choosing efficient bathroom fixtures. KARMA recommended that new modern dual flush toilet as well as shower fixtures that are designed with digital features such as showing you the temperature to save you money in the long run
KARMA can also transform you space to become more functional. KARMA may install additional storage in your bathroom by deeper custom cabinets under the sink and countertop. KARMA can also Install shelves above the toilet to help you keep the toiletries more organized and a double sink in your bathroom to Improve Functionality especially with multiple people living in a home.
KARMA can add value to your curb appeal by taking your house numbers to the next level with these modern and custom designs such as planters.